Individual
In my private practice, I work with a broad client-base from all walks of life. My client's are typically facing issues related to:


Sadness, present or historical

Loneliness and feelings of isolation

Depression and negative thoughts

Anger management

Major life changes

Stress and anxiety

Low self esteem and lack of confidence

Loss / bereavement and feelings of grief

Relationship challenges, family conflict

My role as a counsellor isn't to solve your problems or to give you advice. Equally, I can't change or eradicate a difficult past or a painful loss. However giving you a confidential space to talk, to explore your thoughts and feelings and to feel properly heard and understood can help pave the way for a more positive outlook.
We can all get stuck in negative ways of behaving and thinking and it is easy to lose sight of our own strengths and resources. Counselling can help you to get to know and to understand yourself better. Through this process clients often find that this kind of focus and compassion for them can help them to find their focus and compassion for themselves.

How much counselling you would like is up to you. Some people come for a few weeks. Others prefer to stay for longer. We will talk about this at the start of our work together and keep it under review as we go along.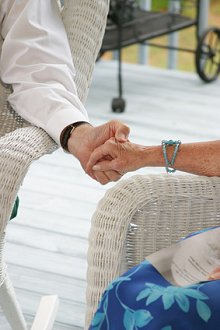 Couple Counselling
Feeling secure, happy and connected in our couple relationships is crucial to our emotional well being. My role is to help couples address the issues that are causing pain, conflict and unhappiness in their lives. These can include feelings of disconnection and incompatibility, loss of respect or understanding, lack of intimacy, the aftermath of an affair, resentment, repeated arguments and breakdowns in communication. I am not there to take sides

Often the way we are feeling and behaving with our partners can have its roots in our own histories or unresolved problems from the past. It can be useful to explore these earlier experiences and to think about how they might be affecting the way we relate in our adult relationship. It can be tempting to blame one's partner for all the problems in the relationship – but much more useful to ask the question, 'what are we both contributing?'. What patterns are endlessly being repeated? How can we both learn to do things differently in order to make a change?

As well as helping you to reconnect, couple counselling can also become about helping you to separate. It can be tough, painful work to both end and accept the ending of a relationship. Counselling won't take away the pain of the loss but it will provide a safe space to think about why things haven't worked out and to consider the most constructive ways of moving forward, particularly if there are children involved.

In terms of how long you need to spend in counselling, every couple is different. Some feel ready to leave counselling after a short time whilst others benefit from a longer period of support. My focus is providing you with the support you need.