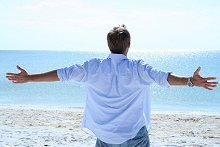 Why choose counselling?
Ultimately, every one of us has the capacity to live a more fulfilling life and to have close relationships in which we can accept ourselves, others and the circumstances of our lives.
Counselling offers you the chance to explore your patters of feelings and behaviours, and those experiences and memories which impact on you and your relationships. It gives you the opportunity to sit with a professional who has the skills and expertise to help you alleviate your emotional suffering, help you to feel differently, do things differently bringing about a positive change in your life.
Counselling can be incredibly healing, transforming and for some, life changing. It can help to bring clarity and self-awareness and begin to assist you in identifying how your beliefs, thinking patterns and behaviour may be contributing to your state of mind.

My role as a counsellor is not to offer you a ready-made solution, rather it is to support you in your exploration, through discussion and reflection, to reach greater insight into your situation and the choices available to you. I cannot unlock doors for you but I may be able to assist you in finding the right key.
I firmly believe that, no matter what obstacles life throws in our way, each and every one of us has in reserve the capacity to learn to overcome those challenges and to experience the renewed pleasure of feeling in charge of our lives.

Counselling offers a safe, warm, compassionate, confidential and non-judgemental space to talk about things you may not feel comfortable talking to your family and friends.